The tale began with a vision, one of a family who happened upon three old stone hamlets in the stunning Luberon and who resolved to renovate them, plant organic vines and fruit trees, and tend to the land with great care and reverence.
The outcome of their endeavors is three splendidly restored stone hamlets that are spread over 40 hectares of undulating hills and picturesque Provençal landscape: Le Hameau de l'Horizon, Le Hameau du Berger, and Villa Les Terrasses.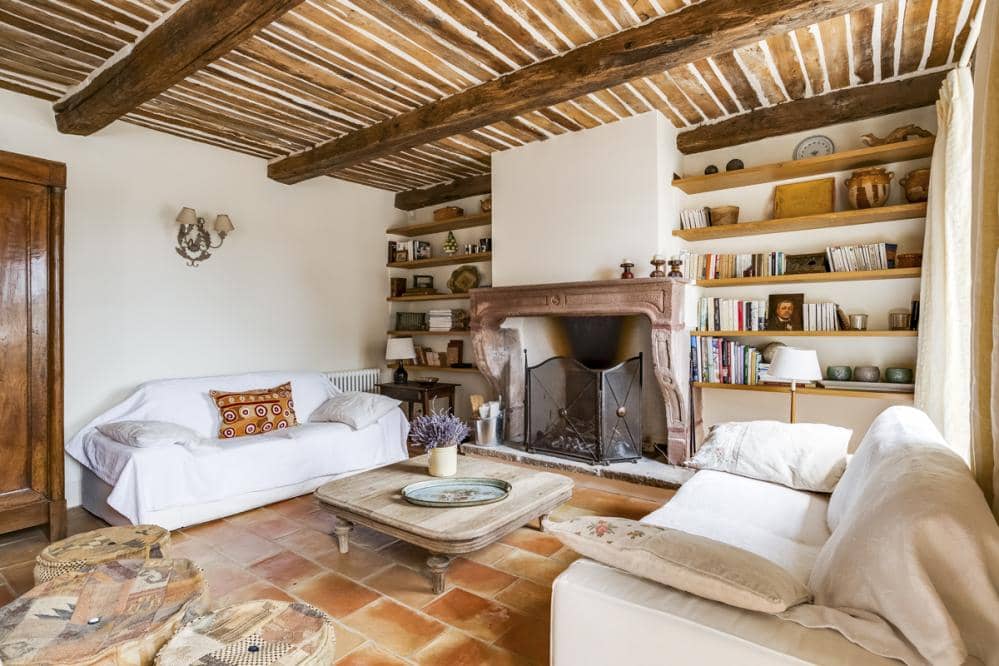 Villa Les Terrasses is a private villa of excellent quality, complete with a pool, situated atop a site enveloped by olive trees and offering awe-inspiring views of the landscape, including Mount Lure and the Alps beyond. Up here, tranquility, nature, and utter serenity reign supreme.
Numerous exquisitely furnished terraces have been fashioned to take advantage of the views, sunshine, and shade, allowing guests to find bliss at every moment of the day and night. Villa Les Terrasses sits on 11 hectares of beautifully landscaped gardens designed by Jean-Noël Capart and boasts a stunning heated swimming pool nestled among the olive trees and the landscape.
Inside the villa, charm and taste abound in all areas, including its five en-suite bedrooms, large dining room, grand living room with a magnificent fireplace, and a delightful kitchen with a dining area.
Villa Les Terrasses is an extraordinary villa that offers peace and quiet, imbuing guests with a true sense of oneness with nature and this absolutely stunning region of France.